Mint Cheetah Cub Coalition NFTs.
Minted 1042 / 7100
What is the Cheetah Cub Coalition?
The Cheetah Cub Coalition is a collection of NFTs roaming wild on the Ethereum Blockchain. There are 7100 NFTs, one for every cheetah still left in the wild. Our core mission is to support wildlife and spread knowledge and awareness about conservation.
We adopt one cheetah for every NFT sold, through one of our charity partners.
Owners also get exclusive access to our fantastic community, with regular games nights and activities, tonnes of giveaways, talks by expert conservationists, bespoke virtual adoption packs, and future collections created by our team and in-house female artist.
As an owner you will also be able to use Cheetah Cub Coalition resources to help build and promote your own socially or environmentally beneficial projects, or ideas. Grants and resources will be made available for owners to apply for.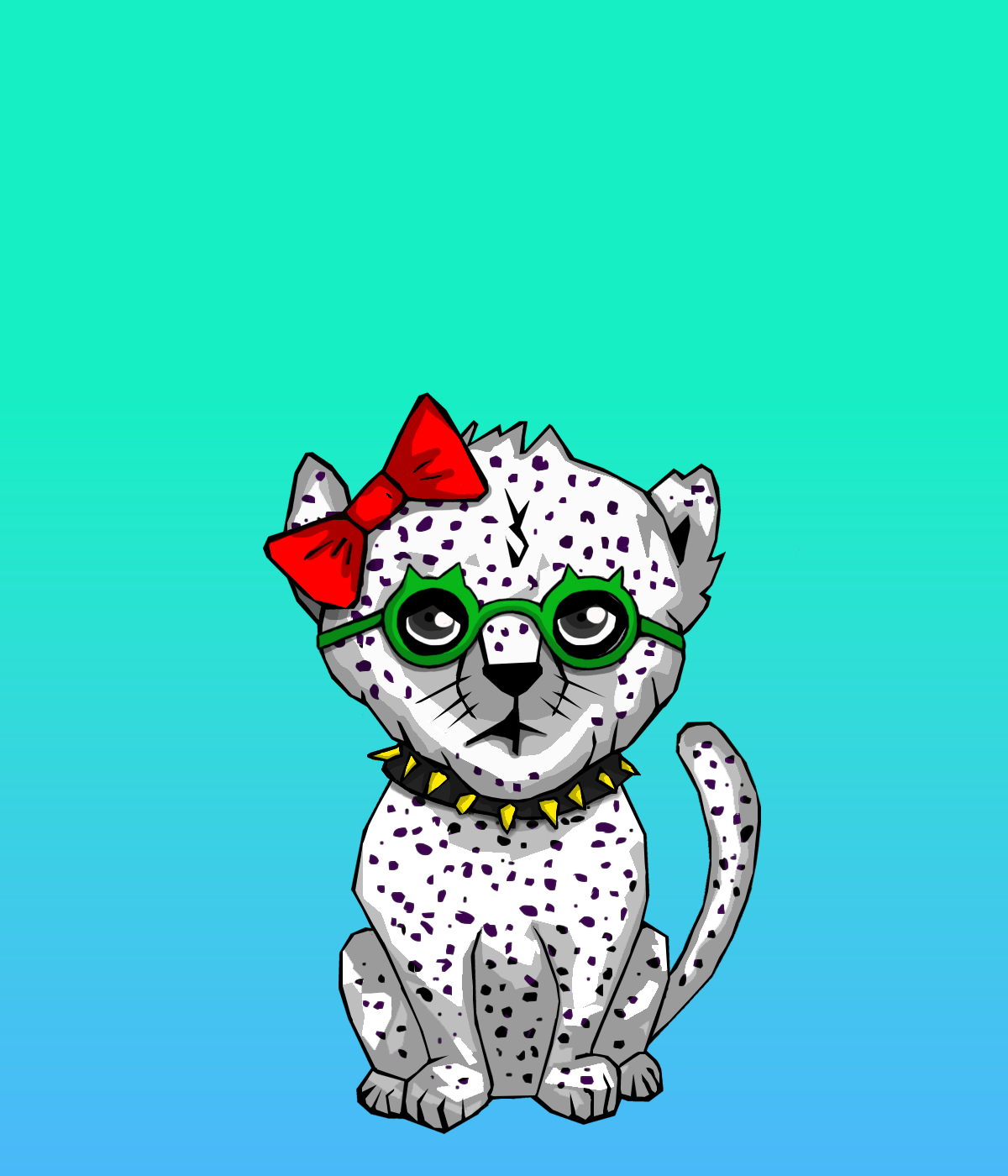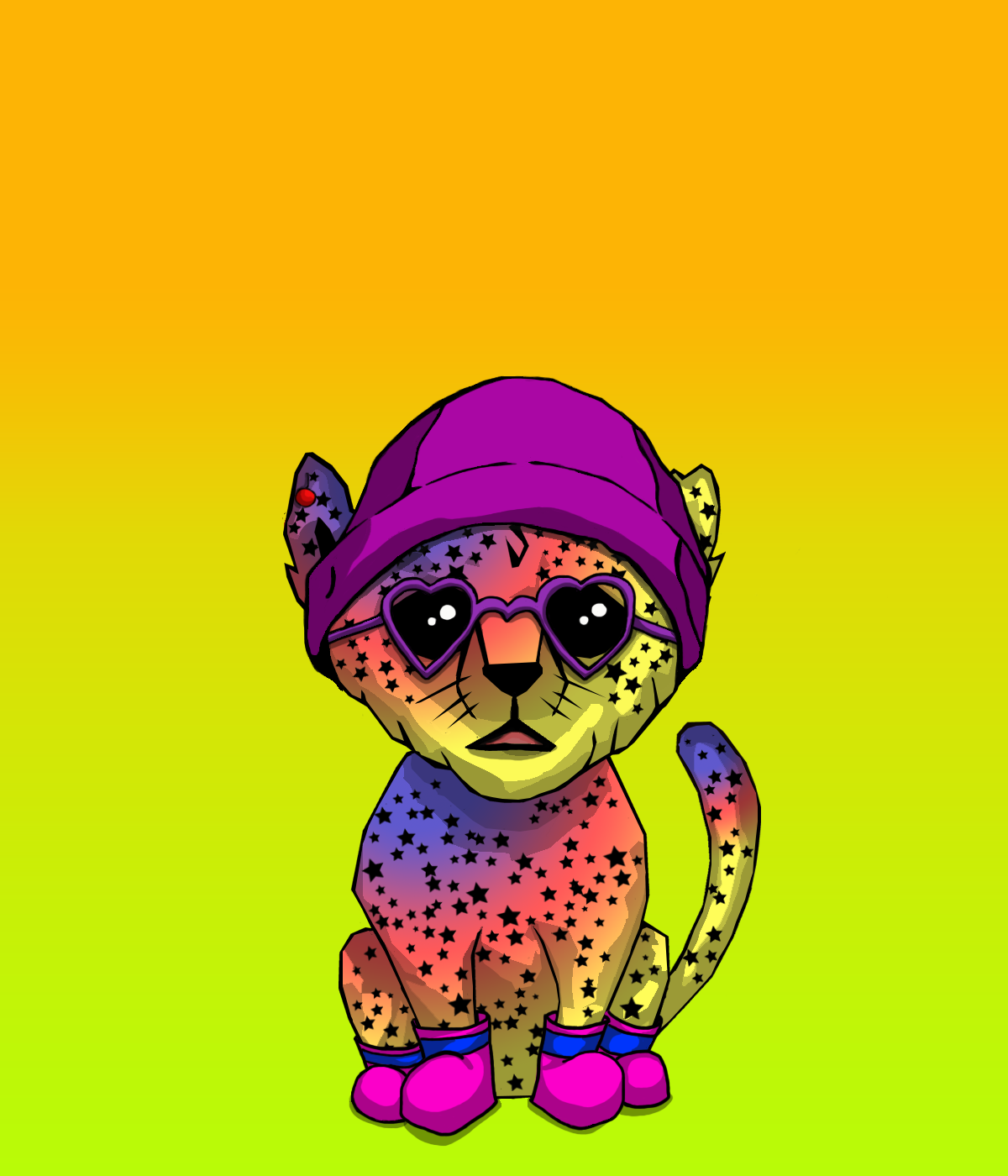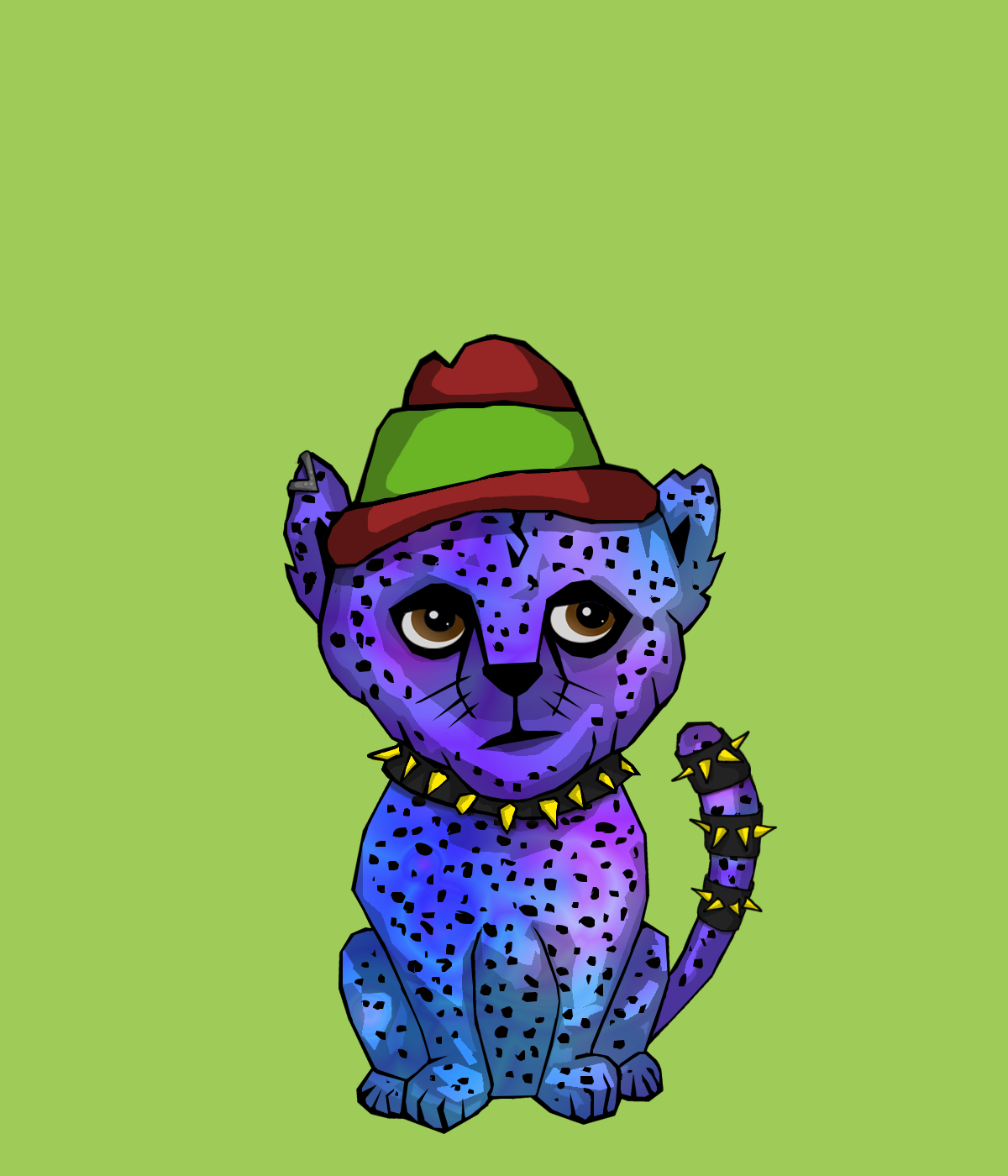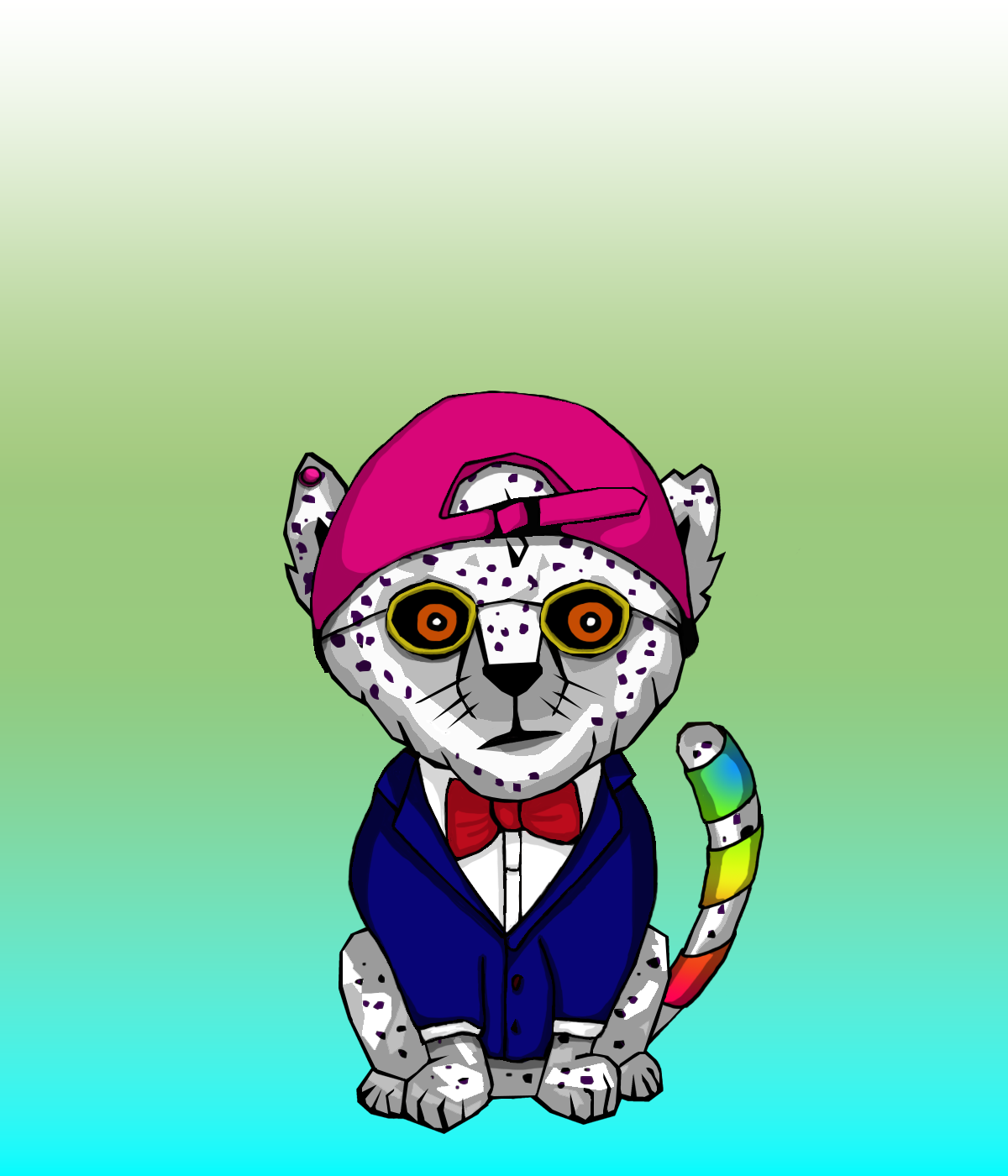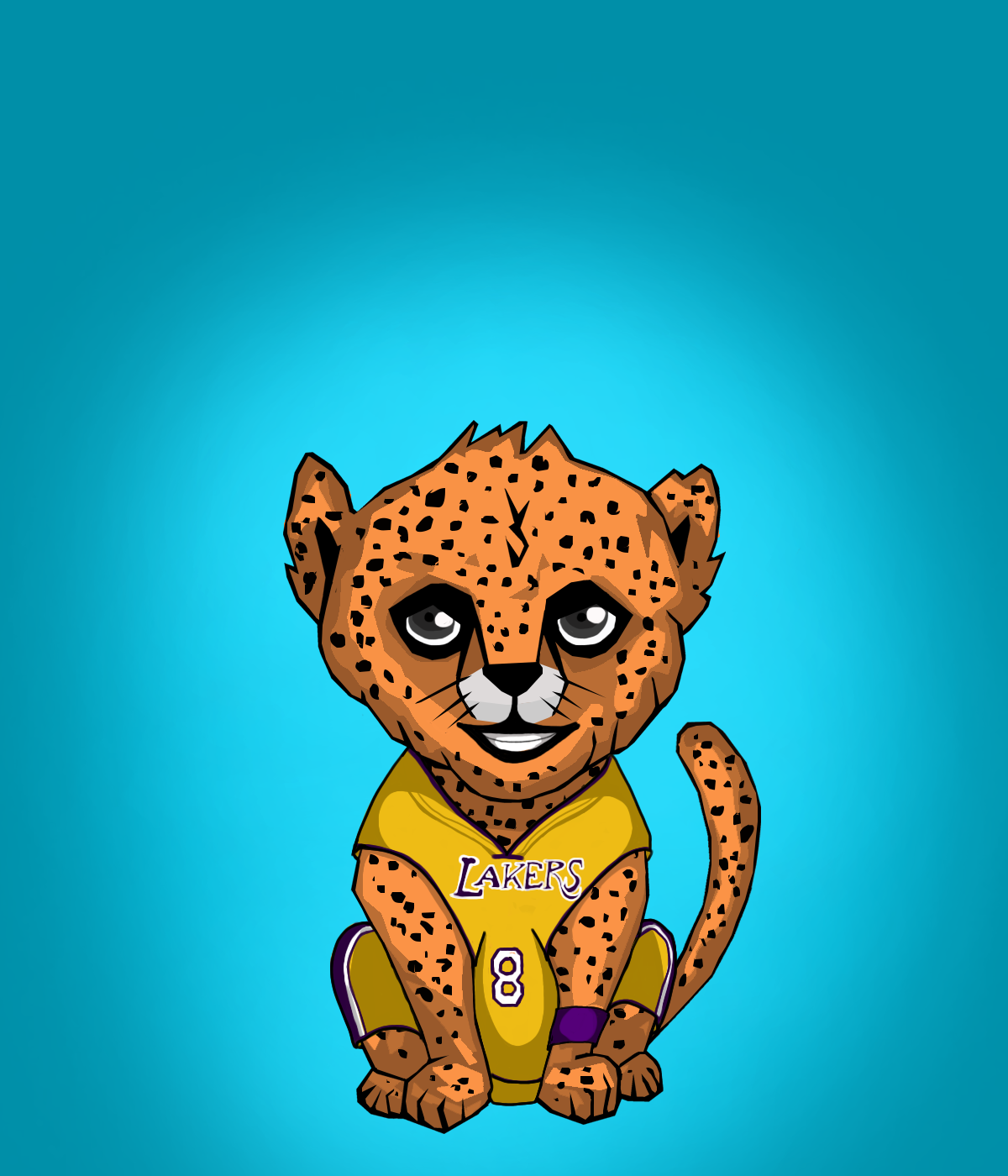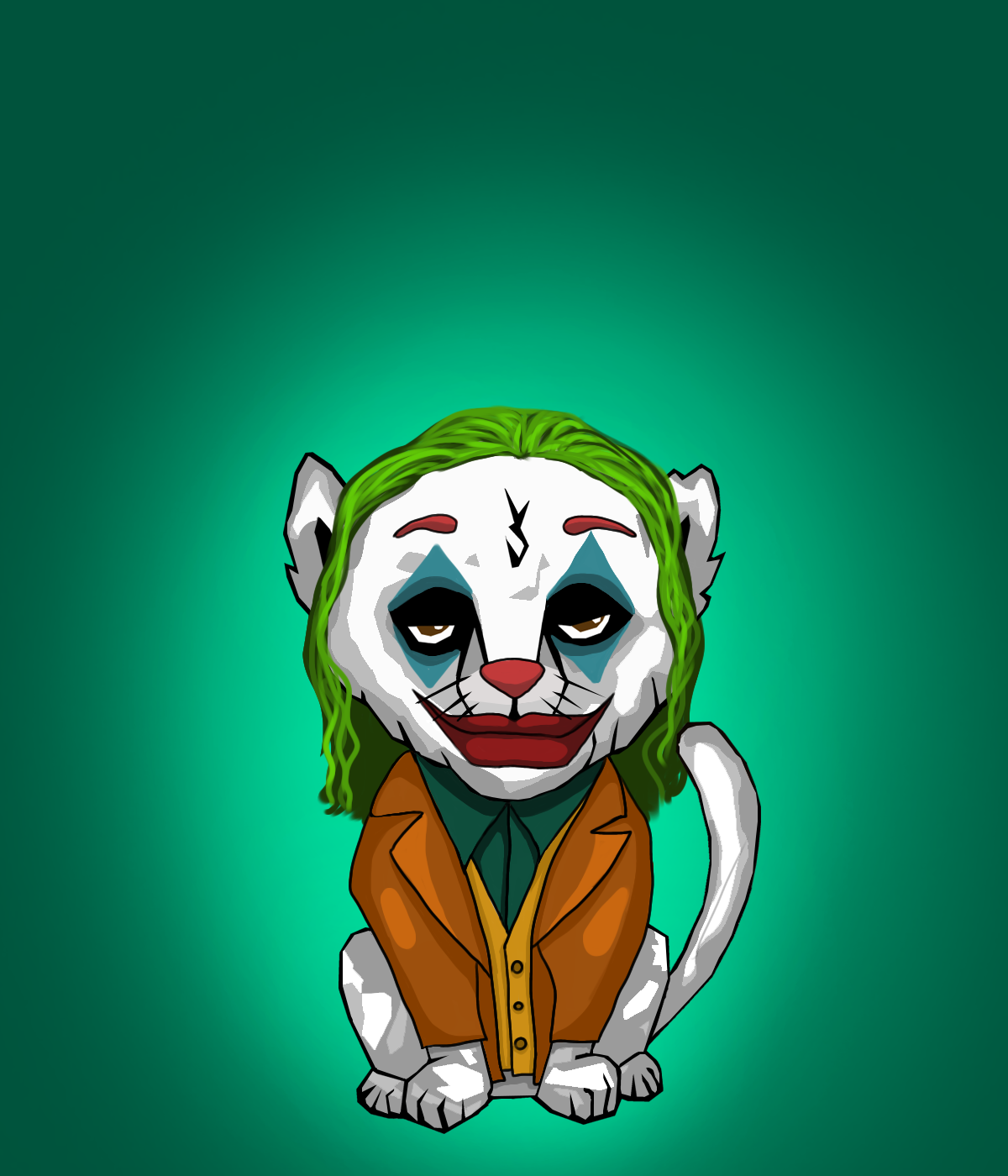 What we've achieved so far...
Adopted over 1000 cheetahs
Having adopted over 1000 cheetahs in partnership with Born Free, we've already made huge strides for conservation, and paritcularly for the cheetah species.
We've still got a lot more we can do - so help us Save Every Cheetah!
Built an incredible community
With games nights multiple times a week, and an awesome community filled with dedicated members, the Cheetah Cub Coalition has a well established and solid community.
Access to this community is one of the best perks from owning a Cheetah Cub NFT.
Multiple airdrops
Our community has already received multiple amazing airdrops, including our To The Moon NFT and multiple pieces from the Wild Ones collection
There are plenty more to come for new and existing owners, including the upcoming Moon Bears collection claimable for free by all owners, with multiples available for token IDs between 1-1042!
Collaborations & partnerships
We've established strong links with the wider NFT community and completed artwork collaborations as well as cross community activities.
From our Nice Drips art collab (with all proceeds to charity) to our Zoltars Fortune poker games the Cheetah Cub Coalition is commited to creating bonds with the rest of the NFT community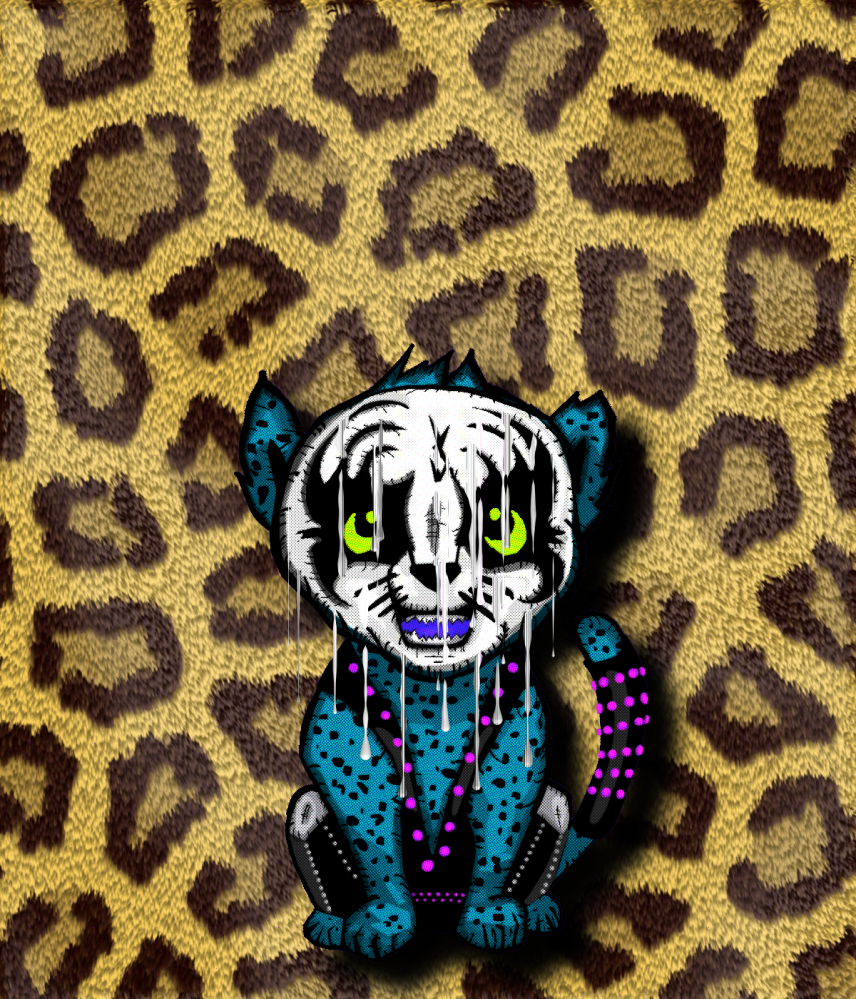 Nice Drips x Cheetah Cub Coalition
This fab artistic collaboration between Nice Drips and the CCC was auctioned off with proceeds going to Born Free
Other collabs include our work with the Roman Punks, and we're continuing to look for new teams to experiment with
Future collaborations
We're on the hunt for new artistic and community based collaborations. Got an idea and want to talk?
Wild Ones
This growing collection is one of the perks we've been providing for owners of the Cheetah Cub Coalition NFTs
This collection forms an exploration of the relationship between humans and the wild, looking at the symbiosis necessary for the survival of our planet.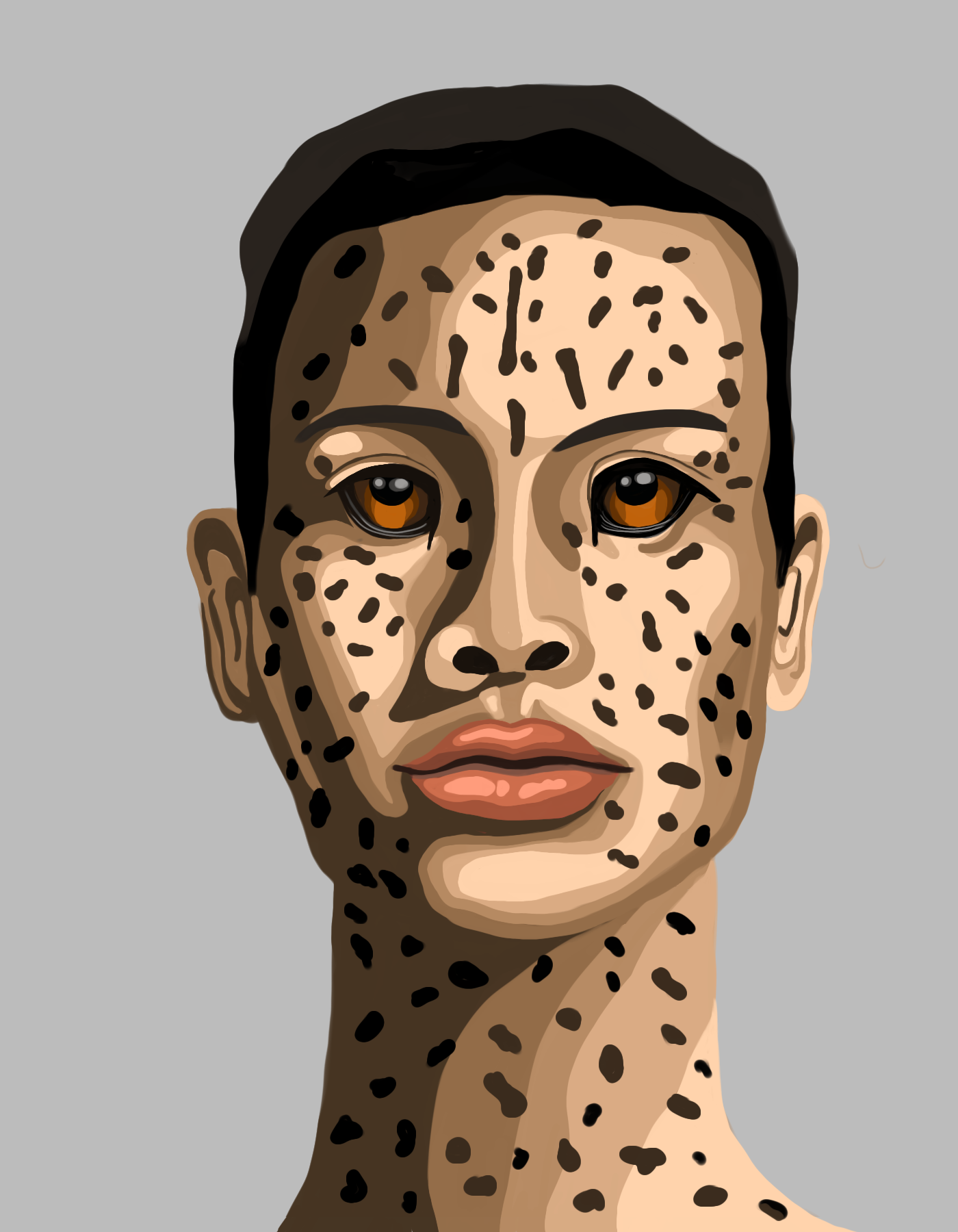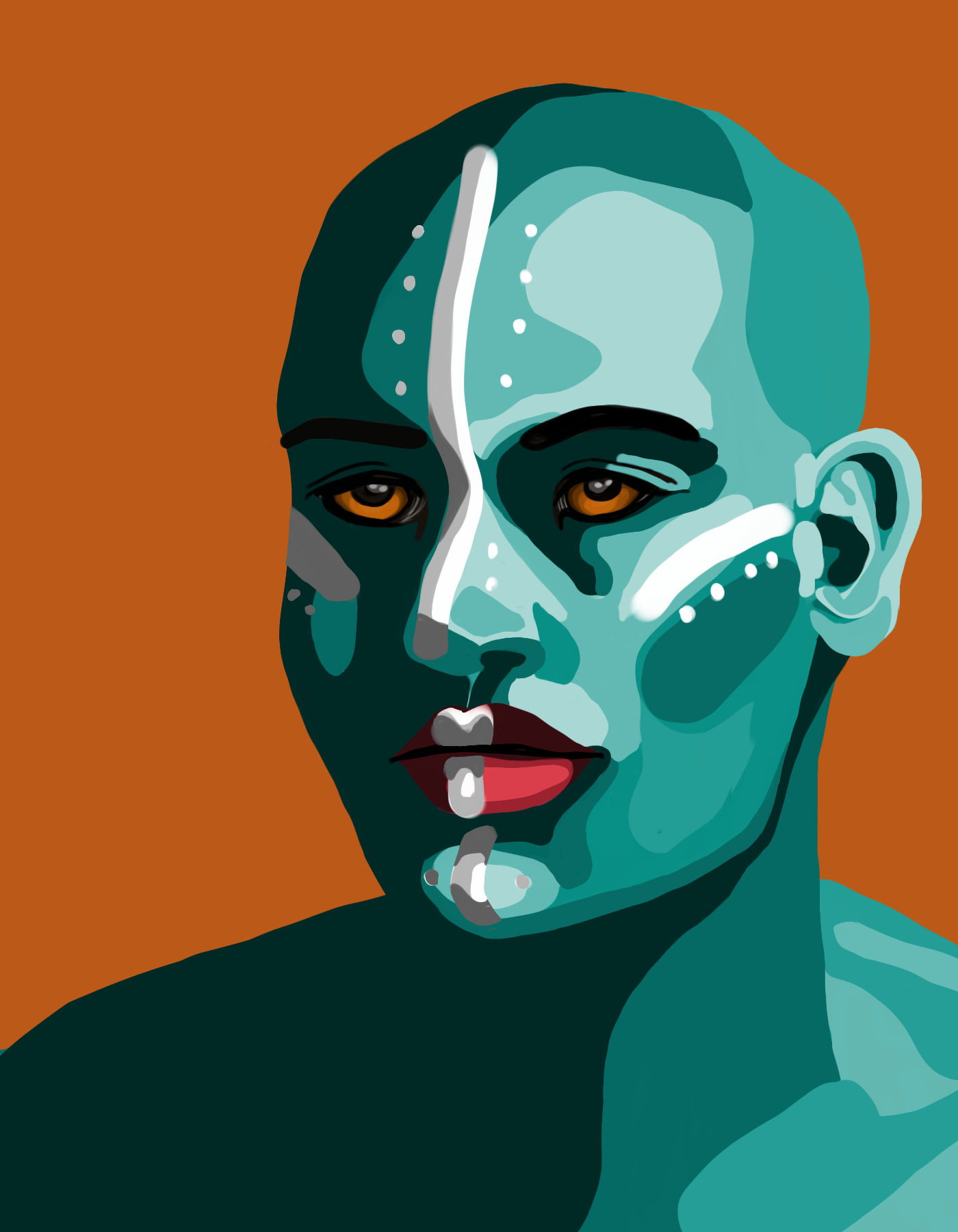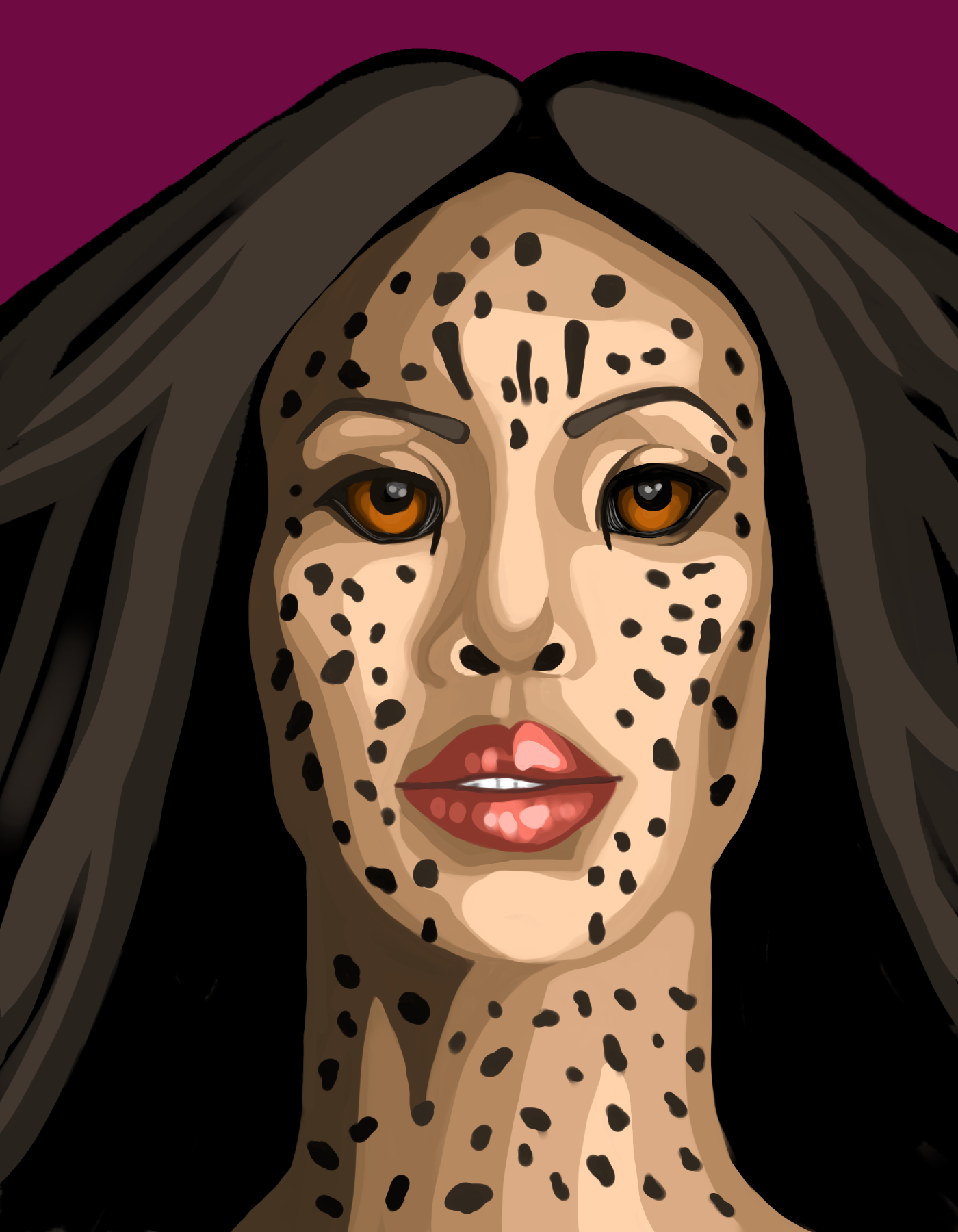 Roadmap and next steps
20%
Legendary Cheetah Cub Airdop
We'll be airdropping ten Legendary Cheetah Cubs to random owners when we reach 20%. Legendary Cubs are each painstakingly designed to custom specs by us and will be airdropped to ten different owners of the first 1420 tokens.
30%
Custom Cheetah Cub Vans & Nifty Slabs
As well as releasing our merch, we'll be sending out 5 pairs of Cheetah Cub Vans to random holders, drawn at 30% sold. These awesome shoes will come with your choice of Cheetah Cub NFT printed on (must own the NFT) and will be sent to you anywhere in the world.
We'll also organise 3 holders to receive free Nifty Slabs, showcasing their favourite NFTs!
40%
Release Moon Bears
Its always been our intention to release new collections, both as a reward for owners, and as a way to help other vulnerable species. Moon Bears are the next species!
Moon Bears will be claimable by all owners, with multiple claims being made available to pre-sale token holders (token IDs 1-1042) These 'multiple claims' will be tied to the token ID meaning whoever owns them at the time of the claim window will reap the benefits.
Continuing our theme of wildlife conservation - 50% of the secondary sales royalties generated from the Moon Bears will go towards Moon Bear adoptions through Born Free. The remainder will be put back into the project and the community.
Perks will be available for owners of both species!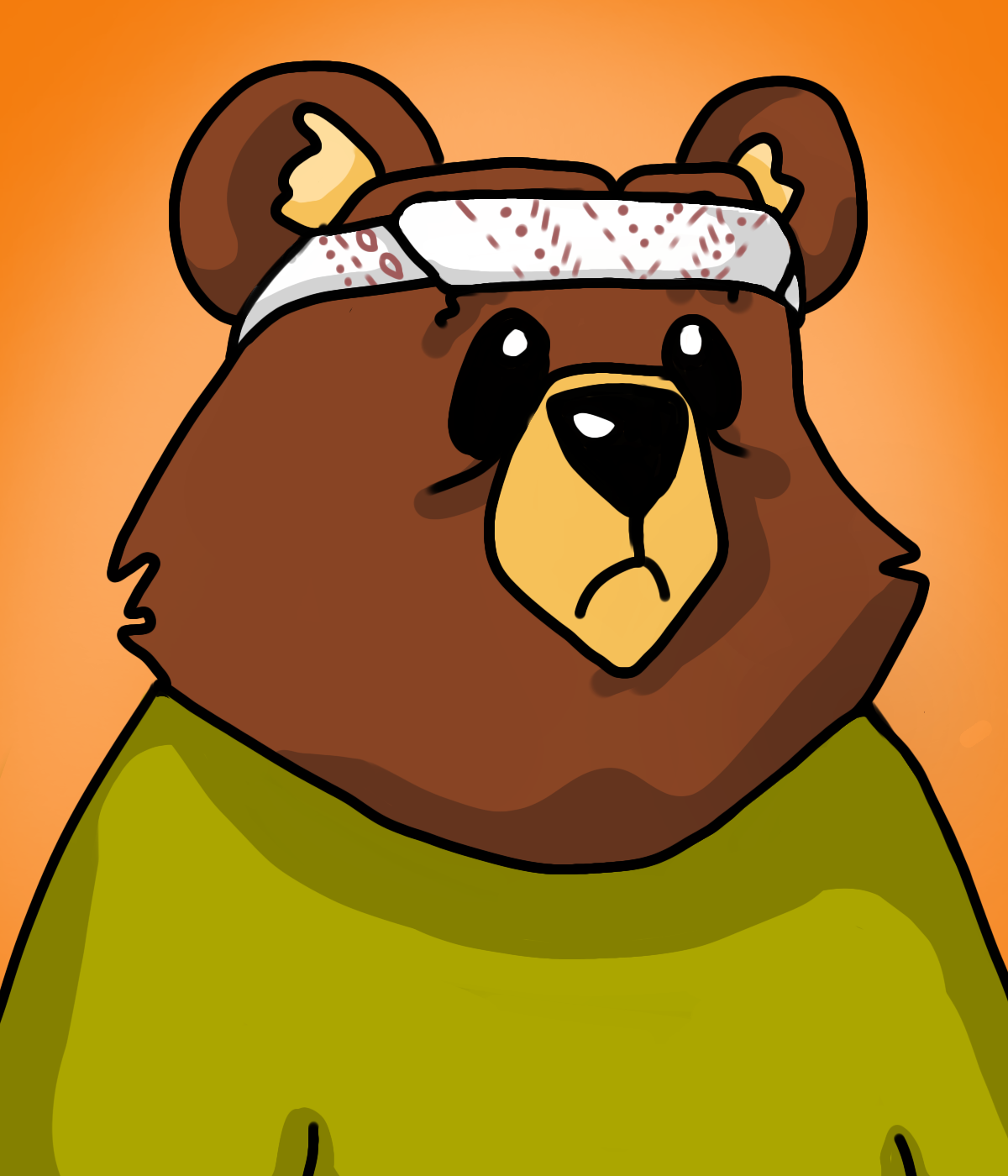 60%
Cheetah Cub Games
We already have some of the best games nights in the verse with regular poker nights, skribbl games and more. But at 50% sold we'll start building our very own Cheetah Cub Games including the Cheetah Cub Pageant. Our prototype of the Cheetah Cub Pageant was run through Discord and involved $1000's of dollars in prizes and a tonne of fun, but we'll be taking this to the next level.
80%
Comic Strips
As an additional perk for owners, and in line with our core mission, we'll be creating comic strips about our different species with the aim of spreading more awareness about wildlife & conservation. Written in a fun and light hearted way, these comics will be fantastic for kids and adults alike.
100%
Grant & Resource Funds
Giving back is a large part of what makes the Cheetah Cub Coalition different. We want to empower our community. To do that we'll be accepting applications for funding or resource allocation at 100% sold. These will be awarded to projects we choose, that promote environmental or social good. This doesn't in anyway have to be NFT related, but it can be!
Our Team
A couple of NFT lovers who combined their skillsets, and fondness for wildlife and conservation, to create the Cheetah Cub Coalition. MC and DC are an IRL couple. The artwork is entirely the handiwork of MC while the tech has been handled by DC and a few friends and freelancers along the way.
DC

Project lead and development

DC's favourite trait is the Kimono and the Day of the Dead mask

MC

Artist & Creative lead

MC's favourite trait is the Pumpkin Head Cheetah!
£20,614 donated for adoptions so far£20,614 donated so far to our charity partner Born Free ❤️